You're here to be light, bringing out the God-colors in the world.

Matthew 5:14-16 (MSG)
In 2010, Pastors Justin and Lai Keng together with a handful of friends reached out to the student community by gathering at a Burger King restaurant. Alpha Colors church was birthed and they continued to meet at various places in the city. The church gets its name from Matthew 5:14 (MSG), "…You're here to be light, bringing out the God-colors in the world."
We are a God Centered Community That Loves People Relentlessly. A church that is committed to journey with people by doing life together. We are determined to see each person in our community to be Blessed, Inspired & Encouraged. Our kingdom family consists of families, young adults, students from Malaysia, and from overseas.
Alpha Colors is part of Collective Global, a kingdom family from various nations coming together with the same mission; to build a God-centered community that loves people relentlessly.
A member of NECF Malaysia & ECCM.
Pastor Justin Segar, grew up serving God in his home local church. He is a musician and sound engineer by training and was involved in the music & arts industry upon graduation in 1996. He is currently the lead pastor at Alpha Colors. The church he and Lai Keng together with few friends pioneered In 2010; as they reached out to the campus students and met at the Burger King restaurant in the vicinity.
Justin completed his Bachelor of Arts Degree at Tung Ling Seminary and furthered his studies at Mattersey Hall UK; he holds a Master of Arts Degree from University of Chester UK.
He is happily married to Chan Lai Keng, they are blessed with 4 wonderful children, Zelda, Elle, Jozi and Joseph. Justin loves to connect with people, he seeks to inspire and empower each person to fulfill their potential and purpose in Christ and to be the Salt & Light in their world.
"My purpose of existence is to serve" – Ps Justin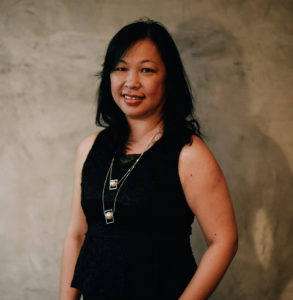 Pastor Lai Keng has been in full time ministry since graduating from College. She is experienced in the education field and believes in setting up right structure and foundation for people to grow and sustain in their personal development. She holds a Bachelors of Arts degree in education from Bible College of Malaysia.
Lai Keng is an amazing mother to her four children Zelda, Elle, Jozi and Joseph. She is happily married to Pastor Justin and together they founded Alpha Colors.
Lai Keng continues to teach and speaks at camps and seminars. She loves the children's ministry and she is also passionate in writing stories and producing stage plays in the marketplace. A wonderful example to many young families who have been inspired by her hard work and dedication to family and the church.
"Give your best and God will do the rest" – Lai Keng
Keep in Touch!
Thank you for visiting Alpha Colors Glenmarie Website! If you have any enquiries or feedback, feel free to email us at admin (at) alphacolors.org or using the form.
We would love to hear from you!