Our Fears can be removed, we are not to live under the fear of various circumstances that comes our way. As a church we are determined to help people to be released from the grip of fear.It may be fear of uncertainty in finance, relationships,family,work or studies.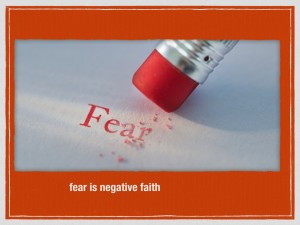 Fear does not belong to the realm of God. It is Faith,Love & Hope that permeates in the atmosphere of our living God through Jesus Christ. You may ask how then? I still feel fear and uncertain at times? We Christians are not exempted from such trials either but i've learned few things along this journey and let me share it with you.
It is important that we are rooted and planted in a SOLID GROUND, to know that GOD LOVES US and He's got our back. When we stand on the Rock that is in Christ Jesus, all things around us may tremble and sink but His Holy Spirit keeps us stable.We need to be conscious of God's presence wherever and whenever, not just in church.
2. I always go to a HIGHER GROUND when my heart is troubled. The view and perspective from a  human standpoint is very different from how GOD sees it. He knows, He cares, He Loves and He will never leave us without a solution.
Live by Revelational Knowledge & not Sense knowledge. Surrender fear to Jesus and  Holy Spirit can help you.If you look at your circumstances from human stand point with your physical eyes, Satan will destroy you with fear. In my experience in church planting, daily i go to a higher ground to seek HIS view, without God as my helper, i can't lead people to greater heights.
Sometimes i go through a day with some fear but when i go to a Higher Ground, i start Dreaming again.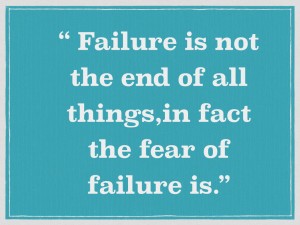 Failure is learning what doesn't work & how to fix it. Don't let self doubt keep you down. I'd rather you attempt to do something great and fail than attempt to do nothing at all.
3. In conclusion i would like to encourage you to live in a HEALTHY GROUND, a ground that is well watered by Holy Spirit, nurtured by the word of God,it removes all unwanted weed,thistles and thorns that bring fear into our lives.
Nothing can ever separate us from the LOVE of GOD. Devil may lie to you but don't believe him. Don't go looking elsewhere for love.I have seen in my ministry many broken heart in relationships. My advice is always make sure your relationship is in a healthy ground. Make sure Jesus is your first love. Human LOVE can change but God's LOVE remain.
This LOVE is PERFECT & it REMOVES FEAR
bless ya,
Pastor Justin
*Part 2 of the message series entitled  'COVERED' at Alpha Colors Church.