Have you heard of a guilt trip? Where our journey is full of wrong from the inside that affects our outward actions. I believe we all have gone through that guilty feeling.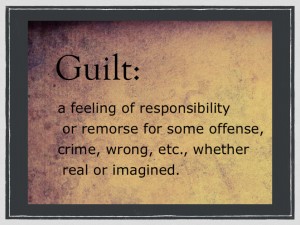 When we suffer from guilt, it stops the flow of what God want's to do in our lives. This feeling of being unworthy and the inability to forgive self, hinders the good plan that God has for us.But the blood of Jesus can cleanse and wash away all unwanted feeling that keep us in captivity. No more guilty feelings,we can erase it today.
The nature of our God is to love and forgive, in the old testament book of Micah 7: 18, it says  "..Where is another God like you,who pardons the guilt ..". The famous scripture of John 3:16 still remains the hallmark of the christian faith, lasting through every generations and this truth about God's love that removes our guilt shall remain and continue to work in us.
When  you are in wrong; Quickly get on the right side. For example the sin of lying,satan is the Father of Lies. When we have fallen into the trap of a lie, whether intentionally or not? We must quickly ask for forgiveness & follow through by asking the Holy Spirit to help us  not lie again in such situation.This is how,our guilt is removed by the blood of Jesus and the Holy Spirit help us not to be under the curse of sin but be free from sin.
Our guilty feeling must be removed from us, because when it remains inside, it is easy to sin the same sin again.You must know, that you are washed by the blood. The inability to forgive ourselves, is one of the hardest thing in life. Peter one of the Lord's disciple suffered great guilt, when he denied knowing Jesus three times.
Peter failed miserably, and Jesus looked at him, but with what eyes was Jesus looking at? I believe because the nature of God is love. He was looking with an eye of compassion and love. Yes Peter wept bitterly from a guilty feeling but the eyes of Jesus did not wander away. When we sin and feel guilty, our Lord Jesus looks at us, not with an eye of anger and condemnation but with an eye of compassion and restoration.
The best thing we can ever do in life is to come close to God.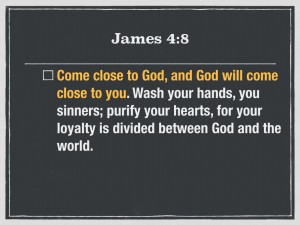 Church is the place where we can come closer to God, we must not take church attendance lightly. We must not be divided but together we STRETCH to greater heights. We STRETCH & life the best church life ever. It's just this once to serve God and let's do it with everything we can,be committed to the church, this is the place for you, your family to grow, your dreams to be realised.
Our Guilt is removed by the blood of Jesus. Small sin or big sin, guilt of 20 years or of 2 days, there is no sin of guilt that cannot be removed by the blood of Jesus. It sinks down into the bottom of ocean where God choose to forget our sins and it is covered by the blood of Jesus.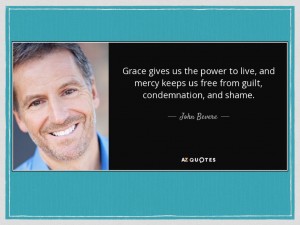 So my friends, no more guilt trip, you don't have to go down that road again. In John 20:15-17, a beautiful moment of how Jesus set's Peter free from guilt once and for all. Jesus prepares breakfast and chats with Peter.
15 After breakfast Jesus asked Simon Peter, "Simon son of John, do you love me more than these?" "Yes, Lord," Peter replied, "you know I love you." "Then feed my lambs," Jesus told him.
Jesus goes on and asks Peter the same question three times and overtime the Lord says "feed my sheets". This is how Peter got going and a lesson for all of us. Once we are set free, we must serve one another.
Now that we are free, we must continue to be an active member in the church, be a part of Touch Groups (small group), belong to the church and serve. There are many ways we all can serve God, whatever that you do, do it unto the Lord, this is feeding sheep. Serving one another with gladness.
Bless ya & see you at church!
Ps Justin