Having even a tiny thorn stuck in our thumb can cause great discomfort. In 2nd Corinthians 12:9, Jesus says " My Grace is sufficient for you,for my strength is made perfect in weakness".This was In response to Paul's pleading for a thorn in the flesh to be taken away. It was given to him,messenger of a satan to buffet me.We face thorny situations in life,often we can handle and solve many things but at times a particular 'thing' in life causes great stress and we want it out of our way.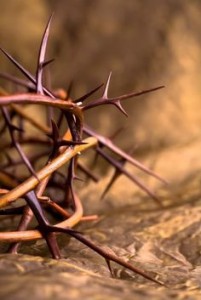 It could be a person,work place problem,classroom challenges,friends or family situations. We pray and pray for God to solve it but it remains.
Jesus is teaching us to deal with that 'thing' in your life,face it, the Lord is saying "I will help you to go through this thorny situations,My Grace is sufficient for you,in your weakness My strength is made perfect. I remember playing football on fields filled with thorns (mimosa),for the love of the game we just keep going, nothing stops the joy of playing the game we loved was sufficient.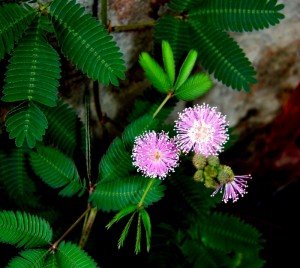 The messenger may be Satan but lets focus on the message from God;the message is My Grace is Sufficient for you! God can bring Heaven out of a hell situation .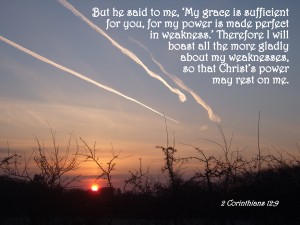 You just got to keep walking in Christ even if the thorn remains. Jesus was humiliated with a crown of thorns but He did not stop carrying the cross for you.This 'thing' a thorn in any form is not going to stop you from doing what God wants you to do.
Like Paul, Let's say "when i am weak, then i am strong".