SET OUR HANDS is the theme for Alpha Colors Church Arise & Build season in 2016. We set our hands to the work of the Kingdom by giving to the building project but first and foremost we are reminded to Set our HEART in God's hand.
The bible says our heart is wicked by itself (Jeremiah 17:9),but Jesus can know it and can heal it,restore and guide it. We place our Hearts in HIS HANDS, for Jesus is our Righteousness.
As a church we launch Arise & Build 2016 season on Sunday, 17th of July . As we prepare to give as a Kingdom Family, let's look at four areas our hearts are to be positioned to Arise & Build.
1- A Surrendered Heart
Proverbs 23:26 (NLT)
O my son, give me your heart.
May your eyes take delight in following my ways.
In all that we can think and desire, God's way is far greater and above whatever we can imagine. There is nothing to lose in giving our heart to Jesus and let HIM lead us as we surrender our hearts to HIM.
Psalm 51:10(NLT)
Create in me a clean heart, O God.
Renew a loyal spirit within me
Blessed are the pure in heart
2-A Sacrificial Heart
Psalm 37:4(NKJV)
Delight yourself also in the Lord,
And He shall give you the desires of your heart.
We choose to delight in the Lord first, set aside all other personal preferences and plans.Instead,choose to delight in Jesus with a heart of sacrifice, willing to let go all without expecting anything in return but a sincere love of God. There is no plan B when choosing, because your desire is to please GOD not self.
Psalm 26:2(NKJV)
Examine me, O Lord, and prove me;
Try my mind and my heart.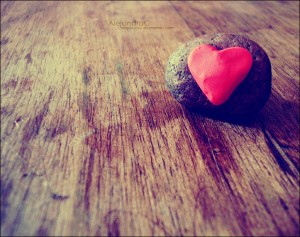 3-A Strengthened Heart
Psalm 73:26 (NLT)
My health may fail, and my spirit may grow weak,
but God remains the strength of my heart;
He is mine forever.
In our lives there will be various tides and turns that we face, sometimes our heart is affected and we feel incapable, lack of confidence or motivation. In these times we can find encouragement that , God is the strength of our heart and that HE will look into our well being. Only Jesus can give us that strength and peace and help us move forward each day.
Philippians 4:7(NKJV)
7 and the peace of God, which surpasses all understanding, will guard your hearts and minds through Christ Jesus.
Today you can pray and be assured that GOD is not going to leave you but be with you and leave you with peace of mind and heart.
John 14:27(NLT)
27 "I am leaving you with a gift—peace of mind and heart. And the peace I give is a gift the world cannot give. So don't be troubled or afraid.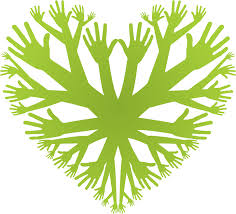 4-A Souled Out Heart
A person praying in this arise & build season has to come before God with a Souled Out Heart, with a hearts cry saying:
"Break me, of the chains that are holding me back from being closer to you.Shake me, so that all the unwanted things i have collected in me be removed.mould me, into the image of Jesus Christ my Lord and Saviour."
Psalm 34:18(NLT) The Lord is close to the brokenhearted;
He rescues those whose spirits are crushed.
As we prepare to pledge and give of our finances to the Lord on 17th July,let us pray,plan and prepare by first positioning our hearts to  God and that the Holy Spirit to  direct us and lead us as we SET OUR HANDS to Arise & Build.
Psalm 19:14(NLT)- May the words of my mouth,
and the meditation of my heart,
be pleasing to you,O Lord, my rock and my redeemer.
Bless ya! and see you at church.
Pastor Justin