As a kingdom Family, we strive to live a kingdom Lifestyle and this is only possible with Jesus being the King of our lives.
In Luke 15:11-23, we learn from the story of the prodigal son that the Father's heart has always been for His children to live in the Father's House.
The younger son left home wanting his own way,possessions and rights that belong to him,but when he realised his mistake in wasteful living,he was prepared to return to the father's house as a mere servant.
Father's knows best,he was waiting all along and made the first move of running towards the returning son by embracing and adorning him with a robe that signifies the riches of his grace. Removing the filthy garments and replacing it with righteousness .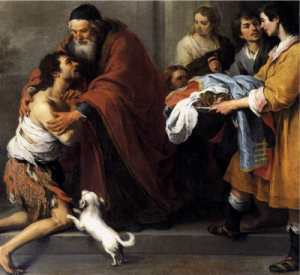 A ring was placed on his fingers, giving him authority as a son with privileges  and favour granted in the house.The father placed shoes on his feet,now dignity is restored and he is free to walk with peace in the father's house.
The departing son went away fighting for rights and personal ambition but returned as a servant,his father restored the fullest blessing that was his son in the first place.He is now a son with a servant heart.
As a Church,it is our desire to see everyone of you live with a kingdom mind,Knowing that you have an everlasting Father and you are His children in the Father's House. All of God's promises,plans and purpose is yours to live.