We are so excited to have started 2017 at our new church location at Glenmarie. So grateful and humbled by God's faithfulness and as we look forward to 2017, let's live a dedicated life. It is the quality of being dedicated or committed to a task or purpose.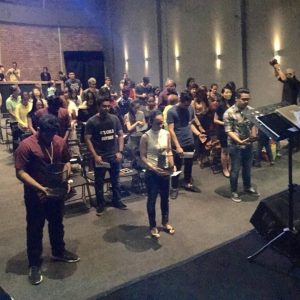 Our guiding verse in Romans 12 1-2 (MSG) So here's what I want you to do, God helping you: Take your everyday, ordinary life—your sleeping, eating, going-to-work, and walking-around life—and place it before God as an offering. Embracing what God does for you is the best thing you can do for him.
Dedicated Living in everything that you do, may God lead you and more of the Holy Spirit everyday. God is our source and let's keep turning our eyes to HIM like Hezekiah and keep running like Elijah, the restoration and blessings will rain down on you. Romans 11:36 (NKJV)  For everything comes from him and exists by his power and is intended for his glory. All glory to him forever! Amen.
Happy New 2017!
Ps Justin