This March we celebrate the Resurrection of Jesus Christ. An exciting weekend of Good Friday service on 25th March at 8.30pm & Easter Sunday celebration on 27th March at 10am.
Our Highlight this year will be the Kidz Easter Party on the 26th March 2016 at 3.00pm. We want the children to be greatly blessed at this super fun filled party.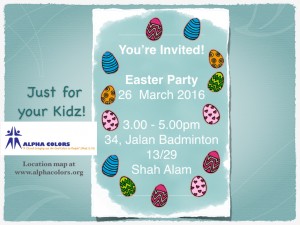 Let's bring them, you can invite as many kids that you know and we are believing for a great party. Do get in touch with us,you could drop us a note at admin@alphacolors.org. We will be looking forward to seeing you.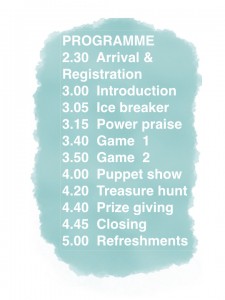 *it's absolutely free
Blessings,
Alpha Colors Kidz Team